I can already feel the slower pace of summer having an effect on me -- not that I get summers off or have kids out of school to entertain during the next three months -- but I am feeling work finally slow down and my energy to create coming back!
With three days off this past weekend, I made it my personal goal to finish at least one of my "in process" projects and get started on a couple I have already gathered materials for. With boyfriend away for a guys weekend at the lake, I had a little extra "me" time and accomplished even more than I expected. The one I am most excited about
finally
finishing is this patchwork throw that I started over a year ago!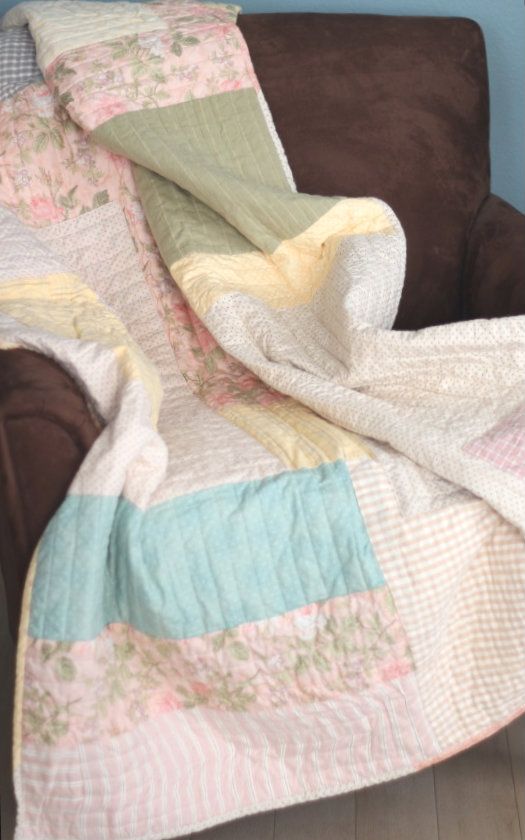 I found the tutorial for this project in Amy Butler's book, "In Stitches" and thought it would be so great to have as a blanket to cuddle with on the couch.
Looking back, I realize that at the time I started this project, it was a bit above my skill level. I ran into several challenges that discouraged me from finishing and I just kept putting it off.
The quilt top was my first challenge. The individual pieces weren't actual sewn to one another, instead they were pieced together on top of muslin. This caused several of mine to have some 'slack' in them by the time I was finished. The next challenge came with the actual quilting. I had no experience with this when I started and I did not do a great job of pinning my layers together. Then, to make matters worse, I started quilting random pieces based on what was easiest to get through my sewing machine. This combined with poor pinning caused a lot of the back to get bunched when quilted sections came together. This was extremely discouraging at times and I would simply fold it up and vow to finish it later.
This past weekend was my 'later' and despite the many problems it already had, I knew finishing would be good practice and regardless of the mistakes, would still make a great throw for the couch or a cute blanket for picnics in the park.
After many hours and hundreds of 1" quilting lines later, I was ready and super excited to bind! I decided to do a patchwork binding to go along with the patchwork throw. I think it adds just enough charm to to distract from all the rookie quilting mistakes :)
The second I finished binding, I threw it in the wash and got myself a glass of wine! When it was washed and dried, I curled up on the couch, just as I had envisioned, and settled in to watch "The Bachelorette."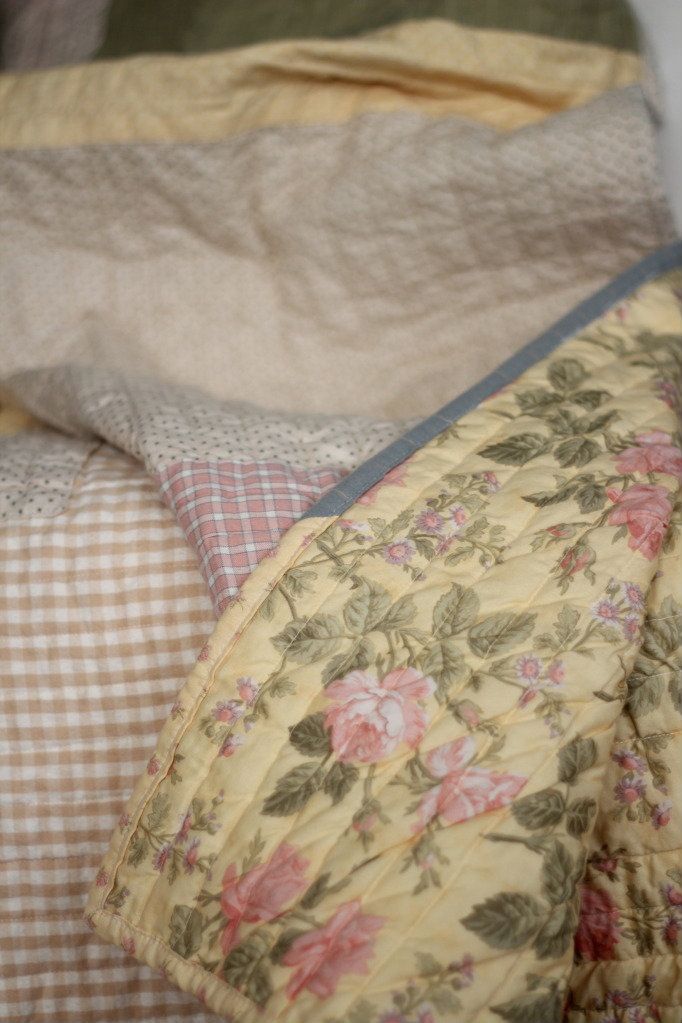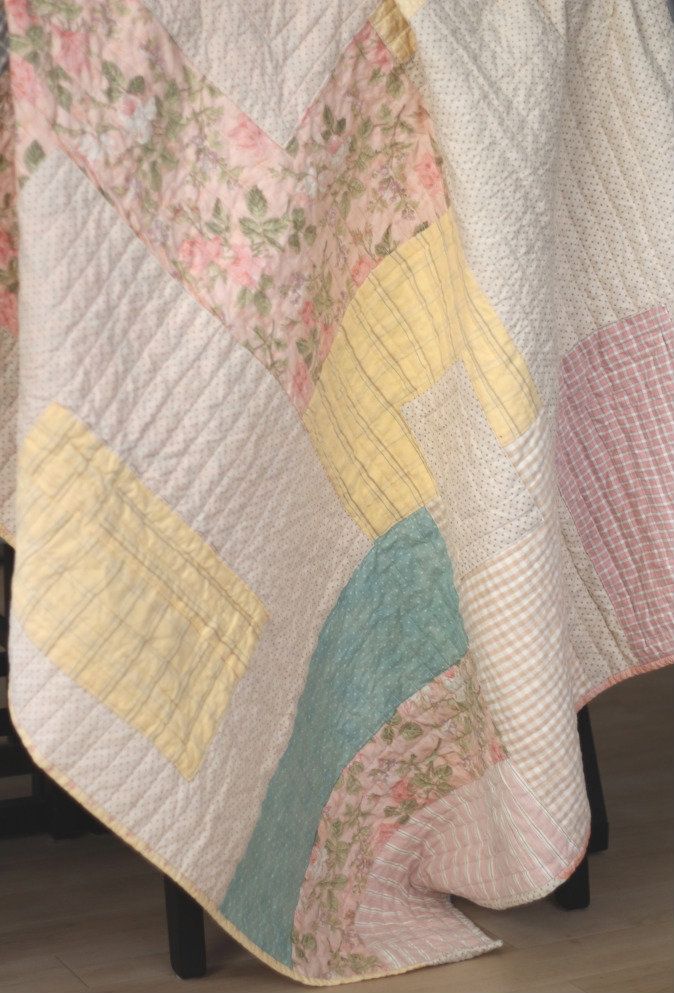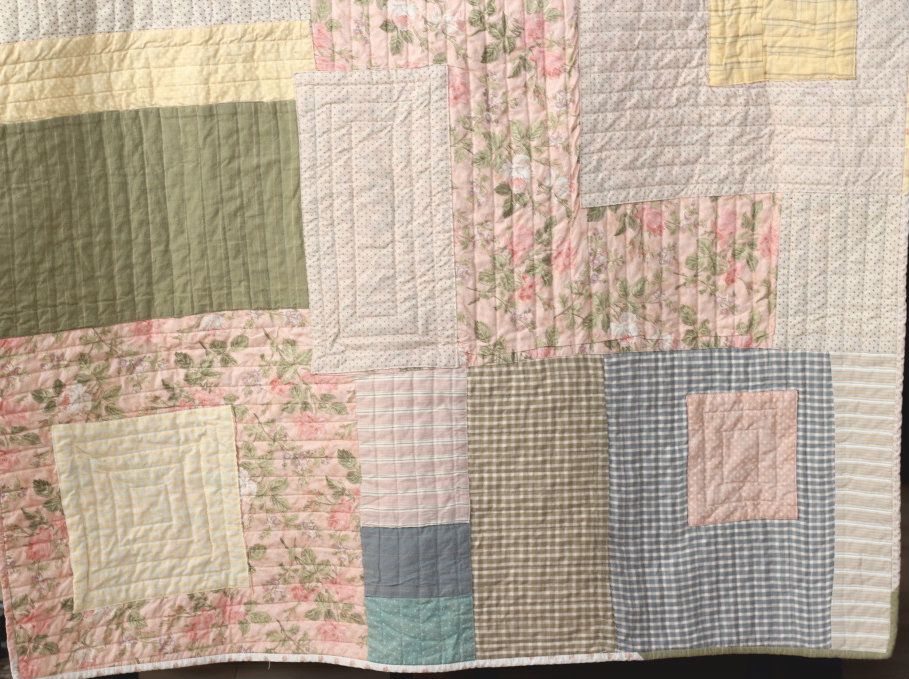 Despite it's many flaws, I am thrilled it's finished and I get excited in a very nerdy sewing way when I get to use it at night. I am happy to say it now has a home next to my couch instead of hiding among the other projects in the "in process" sewing pile.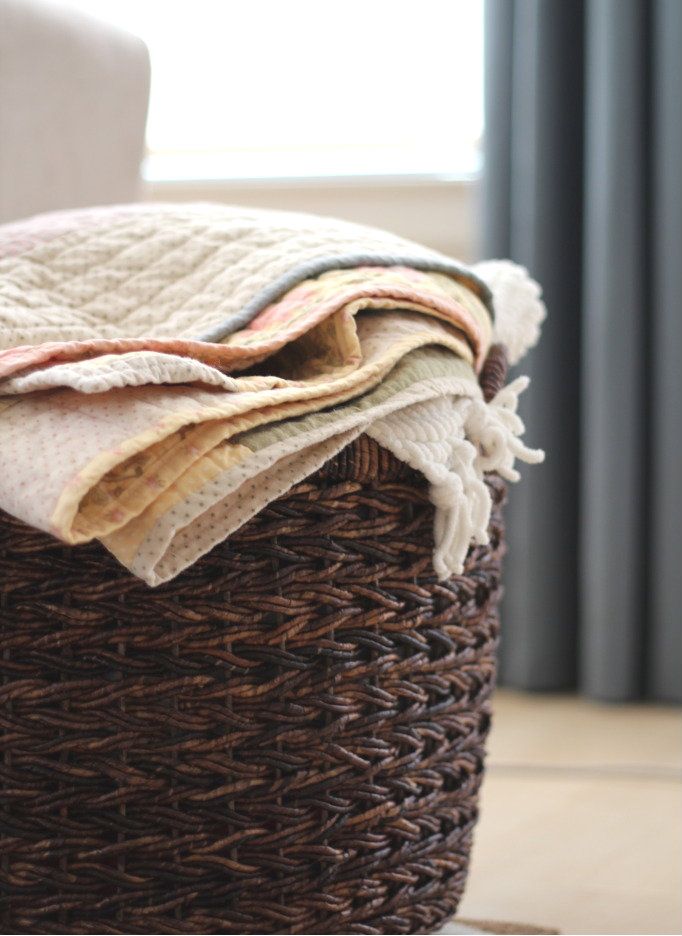 Happy Sewing!