Despite the 100+ degree temperatures still looming here in Dallas, I have already declared it Fall in my book.

With the official calendar change to September, the return of college football, and the flashing school-zone lights on my drive to work again, the past few days have undeniably felt like fall.
I've been trying not to go overboard in anticipation of my favorite season of the year -- i.e. no boots or scarves just yet -- but have been adding little touches to make it feel like fall around here.
Apparently I'm not the only one who loves this time of year. Some of the girls and I at work declared last week to be 'pumpkin treat week' so we could bake up some of our favorite fall desserts. I went with my tried and true, always a winner,
Pumpkin Gooey Butter Cakes
via the butter lovin' gal, Paula Deen.


These bars are extremely easy to throw together, make the house smell amazing, and disappear in no time by pumpkin and non-pumpkin lovers alike!

Seriously, a

non-pumpkin loving coworker of mine tried one and loved it. I highly recommend them if you are craving something sweet or just want a taste of fall.
In addition to the baking, I've been sporting my burnt orange once again in support of my lovely Longhorns.

It was so exciting to cheer them on last weekend and I can't wait for the rest of the season -- Hook 'Em!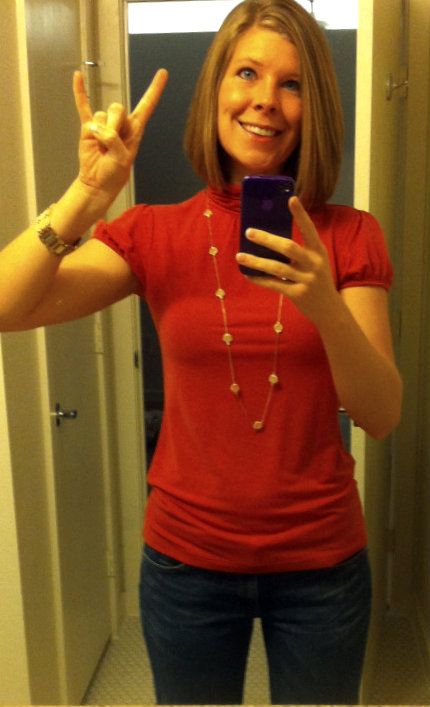 It's an oldie, so try not to laugh too hard at my cheesy-ness :)
Last, but not least, even my toes got a little bit of fall fever.

When I went in for a pedicure this weekend, I could not resist picking out a darker shade of purple to carry me into October!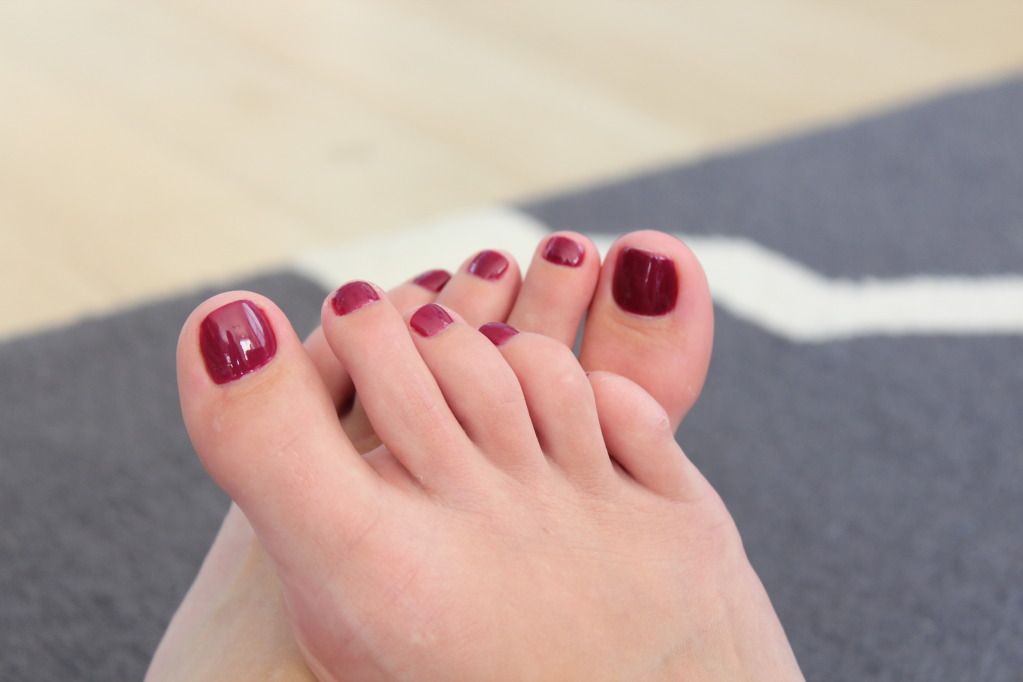 Stay tuned for more fall changes around here -- I promise not to post anymore pics of my toes. Here's hoping the weather catches fall fever soon!
Happy -- almost -- fall, ya'll!