A friend of mine recently shared
this burger recipe
with me and I just can't get enough of them -- Thank you Betsy!
Since the recipe makes four burgers and there are no more than two eating in my household, I like to make a batch of these and freeze the extra patties for later. They're perfect to get out before work to defrost and cook up quickly when I get home.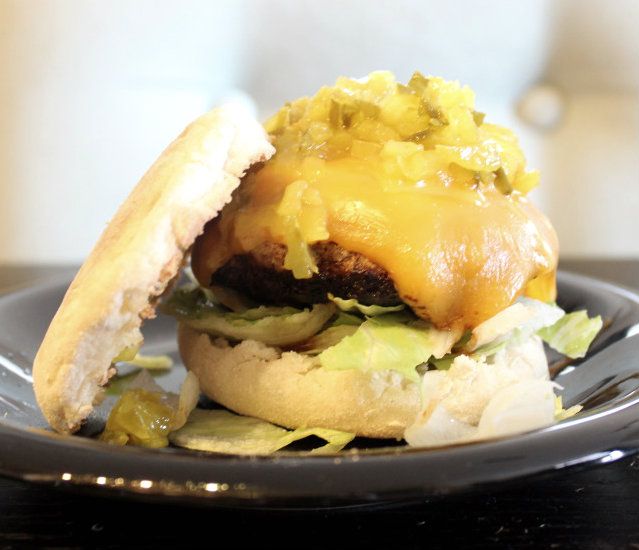 I make and serve mine exactly as Rachel Ray intended and can't think of anything I'd change about them! I was a little skeptical of serving them on an english muffin and mixing blue cheese and cheddar, but it all just comes together perfectly to make the most yummy burger. If you're looking for something different than the average burger, I highly recommend you try
this recipe
!