I had the urge to start a puzzle last night -- strange, I know. I'm not sure if it's because Netflix had delivered a girly movie and I needed an activity to go with it, or was having puzzle withdrawal -- I'll explain in a minute -- or because I have a newly rearranged apartment with a full size table just begging to be covered with stuff.

Whatever the reason, I put in "Eat, Pray, Love" and dug through my puzzle stash. 'Stash' may be exaggerating a bit. I actually only own two puzzles at the moment and both are Christmas themed. But, I figured a puzzle is a puzzle so why not?
Me and Christmas puzzles actually go way back.

Since 1991, my family has put together at least one Christmas puzzle during the holidays -- at a minimum, that's 20 puzzles so far! Some years we felt ambitious and did more than one.

We would then add the date to the front of the puzzle, glue it together, have it framed or mounted, sign the back and hang them up each Christmas.

It's so nostalgic to see them all over the house during the holidays and marvel at how the collection has grown over the years.

So, despite the fact that it is 100+ degrees outside and we're still in the month of July, busting out a Christmas puzzle felt all too familiar.
Once I decided on a puzzle, I started the slow process of laying out each piece and dividing them into the edge or middle piles. I highly recommend a movie, music or some sort of entertainment during this part -- going through a 1,000 pieces can become a pretty mundane task without a great movie playing.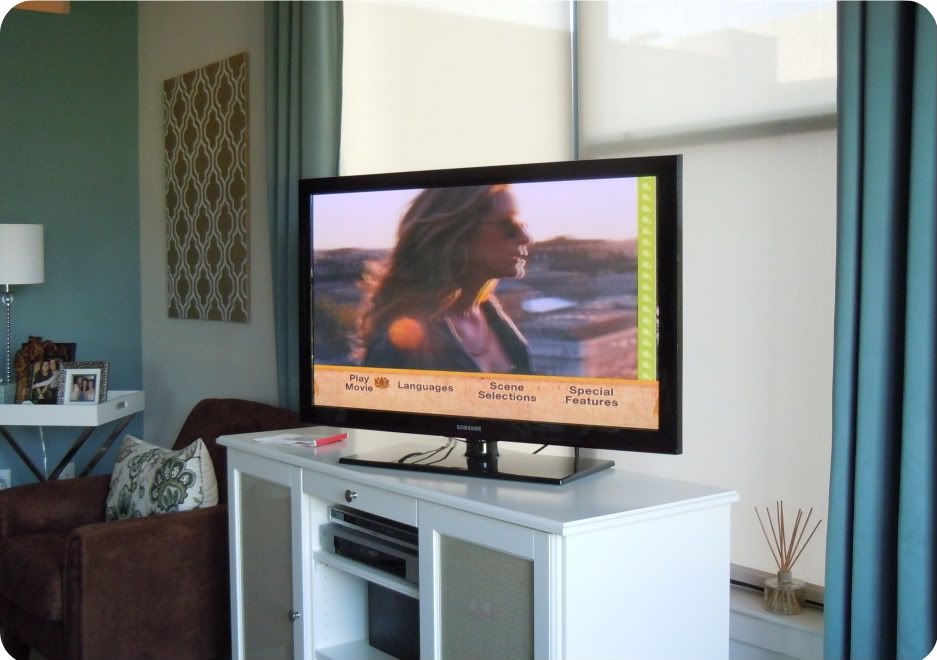 I did begin to worry if all 1,000 pieces would fit on my table. Although it's larger than it has been, it is by no means a big table. Luckily the box was emptied just before I ran out of space.
I even managed to get the border put together so I'm confident the whole puzzle will fit just perfectly. And, with those pieces pushed so close to the edge, I have more motivation to get them put together. I must have dropped at least five pieces last night and both dogs ran for them like steak just hit the floor. It'd be terrible if I got to the end and discovered they'd eaten one fallen piece!
Oh, and apparently I decided wine would be the perfect complement to a movie and puzzling -- that part is completely optional

J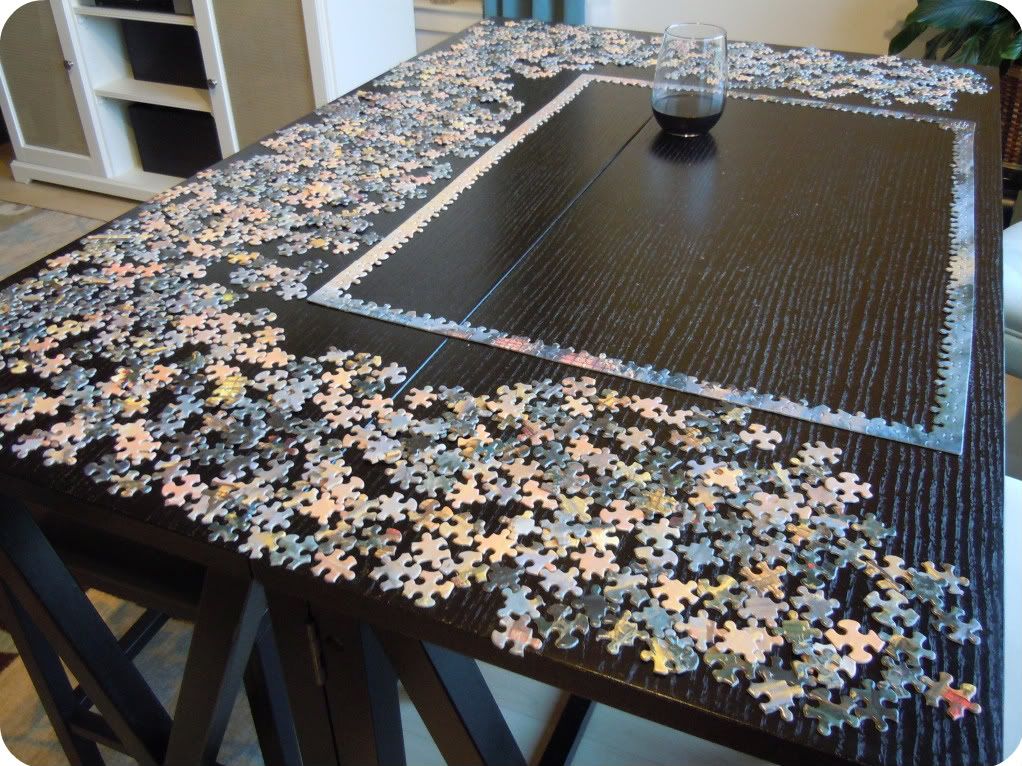 Although it's still summer and a somewhat nontraditional start, I'm excited to begin my very own Christmas puzzle collection. I didn't get too much further last night, but I'd love for my 'Christmas in July' puzzle to be finished before August.

Hopefully I can con some weekend visitors and my sweet boyfriend into helping me

J