The boy and I snuck off last week for a little vacation at the beach. We had the most amazing time and met so many wonderful people while we were there! In very few words and lots of pictures, here's a short summary of our whirlwind trip...
Our room, which was spectacular!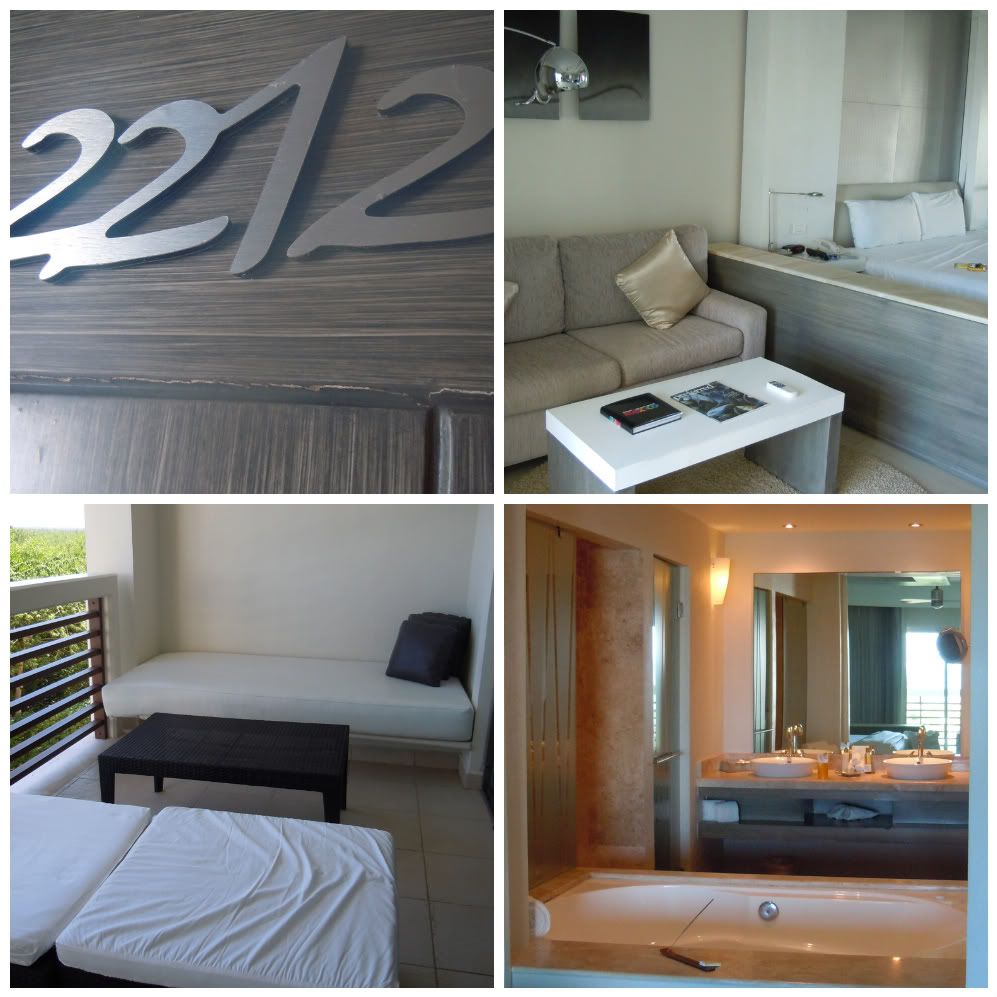 We had a huge bathroom complete with a large Jacuzzi, walk-in rain shower and plenty of room for every girls bathroom essentials. We also had a sitting area, small table for eating and a large balcony with lots of seating and a view of the infinity pool and ocean.
We had lots of great food while we were there and not nearly enough time to try it all!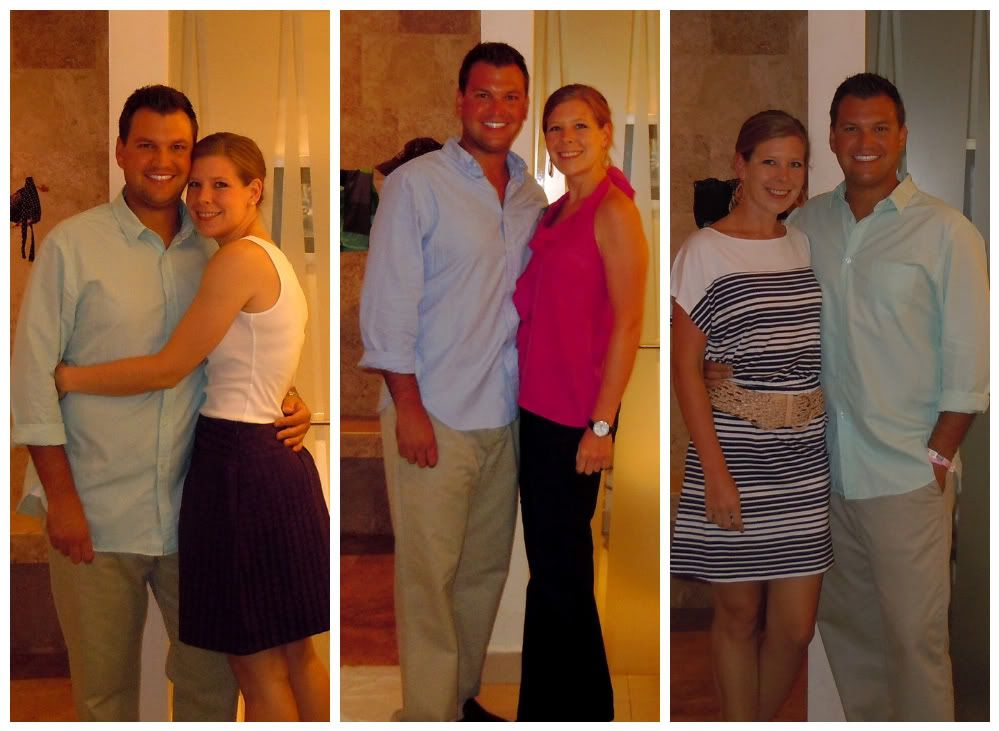 The French restaurant where we had salmon, shrimp and fillet our first night.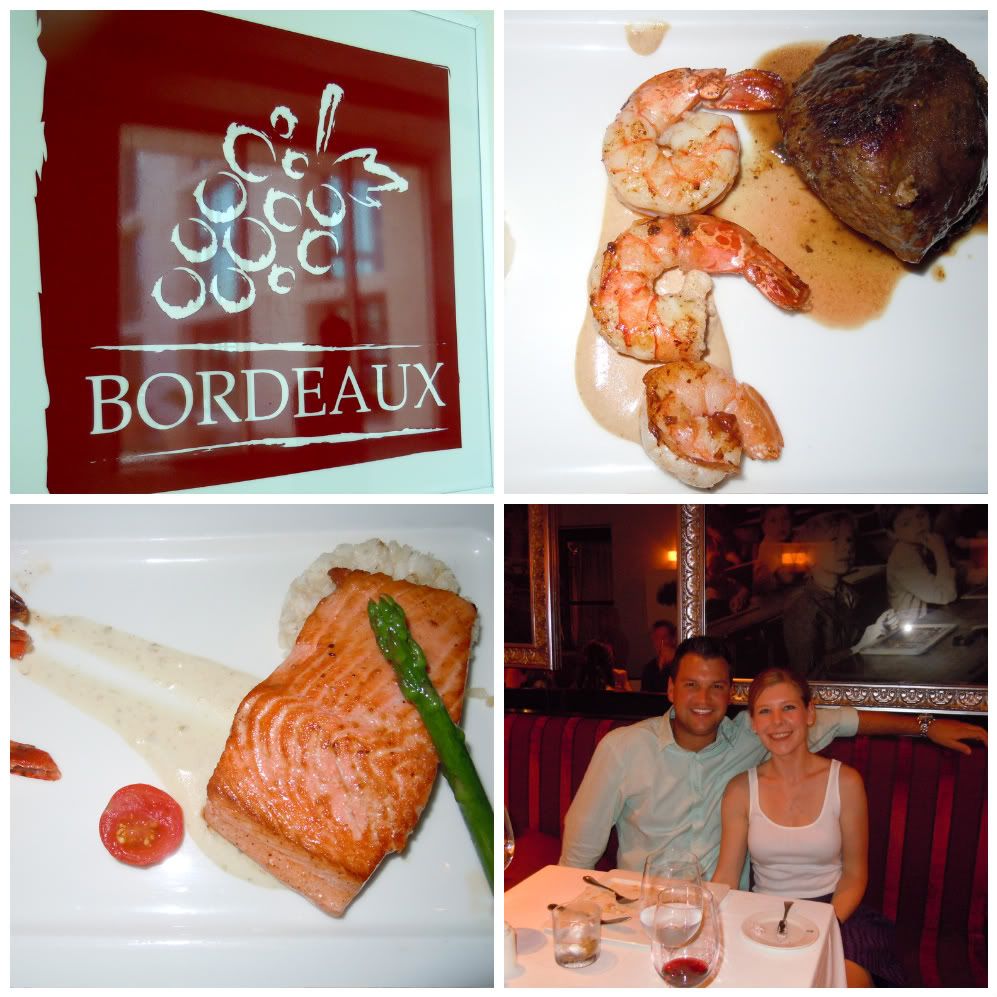 The Hibachi restaurant where we had dinner with friends and a ton of sushi, noodles, rice, and dessert.

Oceana, one restaurant overlooking the pool and a great spot for lunch.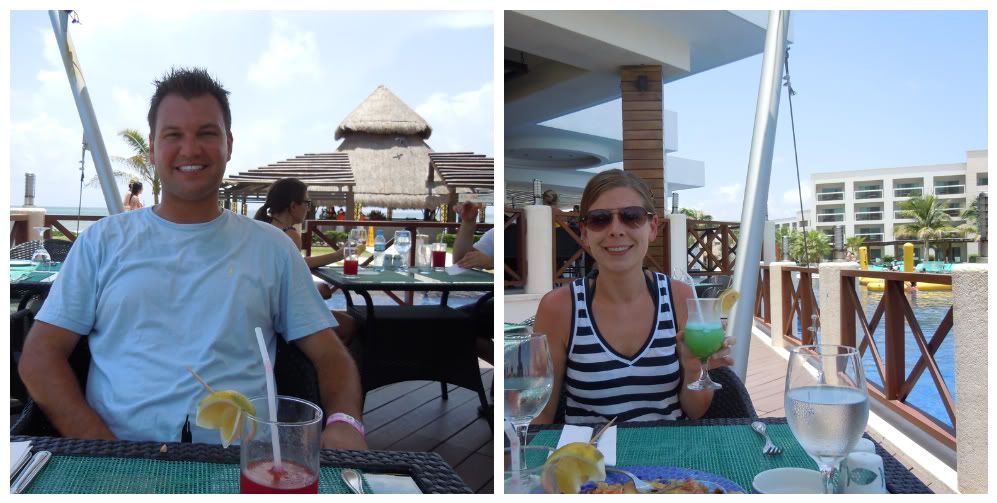 Outside of eating, we also played hard -- we went snorkeling, took out a catamaran and kayak, Adam played volleyball twice a day while I lounged by the pool, tried darts, Mexican Lottery, a putting competition, saw a dance show and even did our fair share of dancing.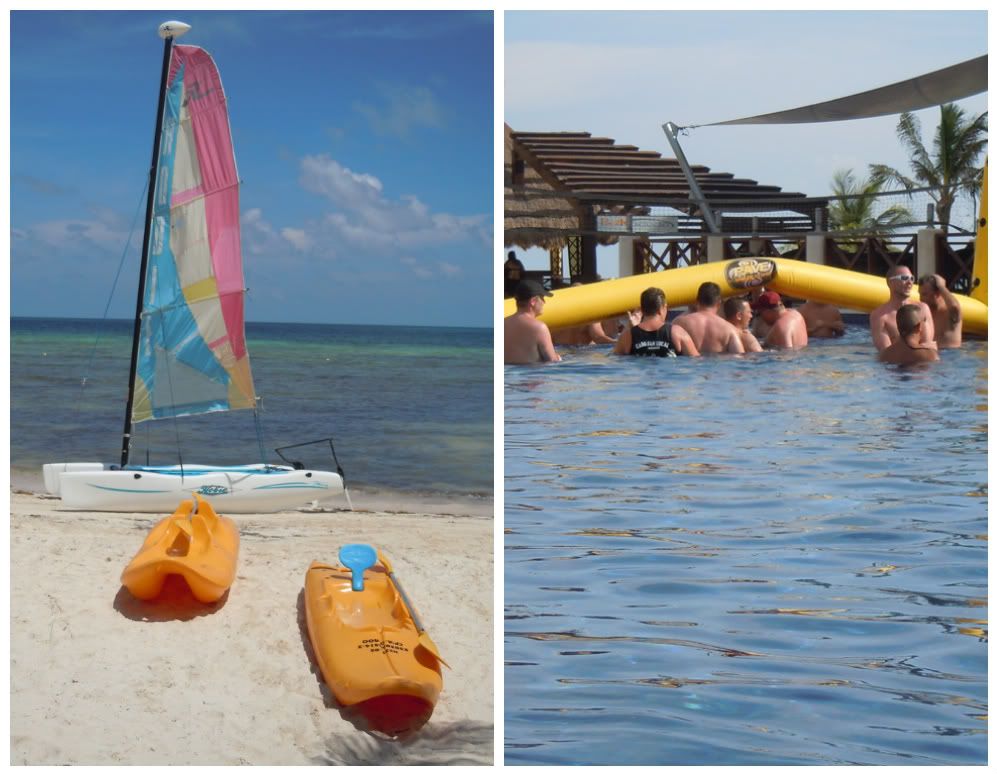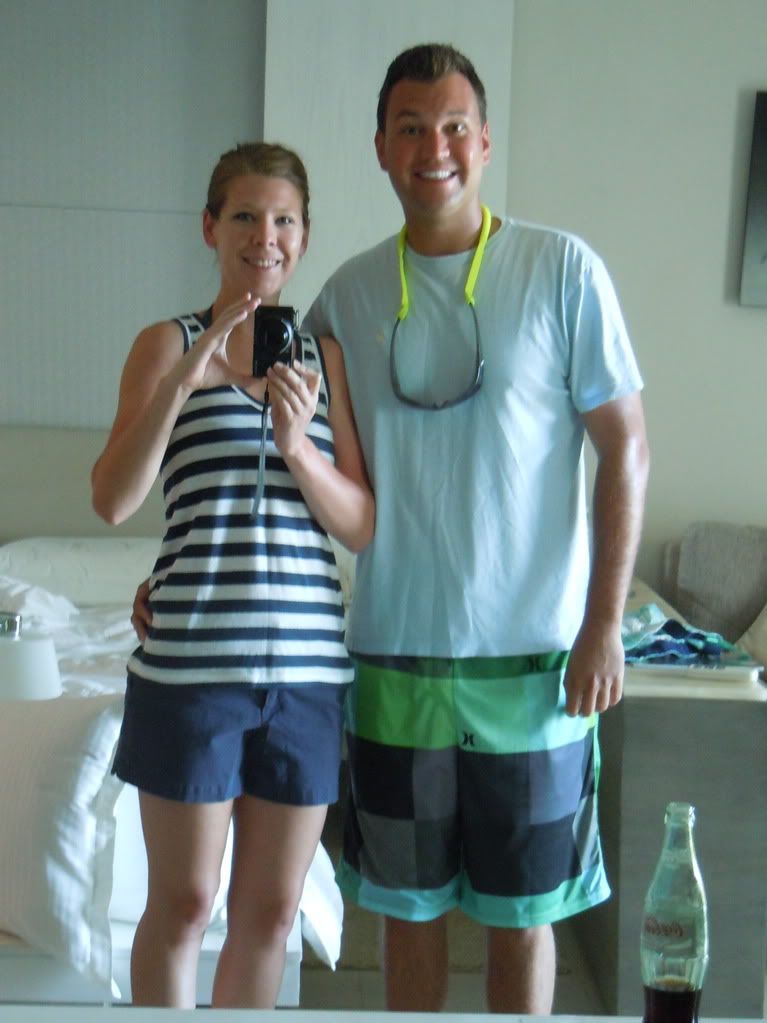 We also met several fun, newlywed couples from all over -- California, Ohio, Austin, Canada, and Wisconsin -- I'm sure there's more I'm missing!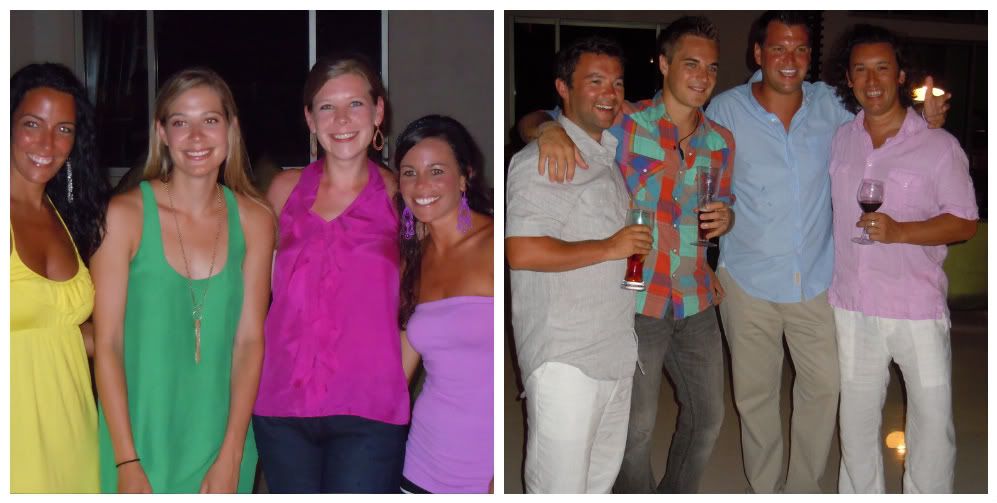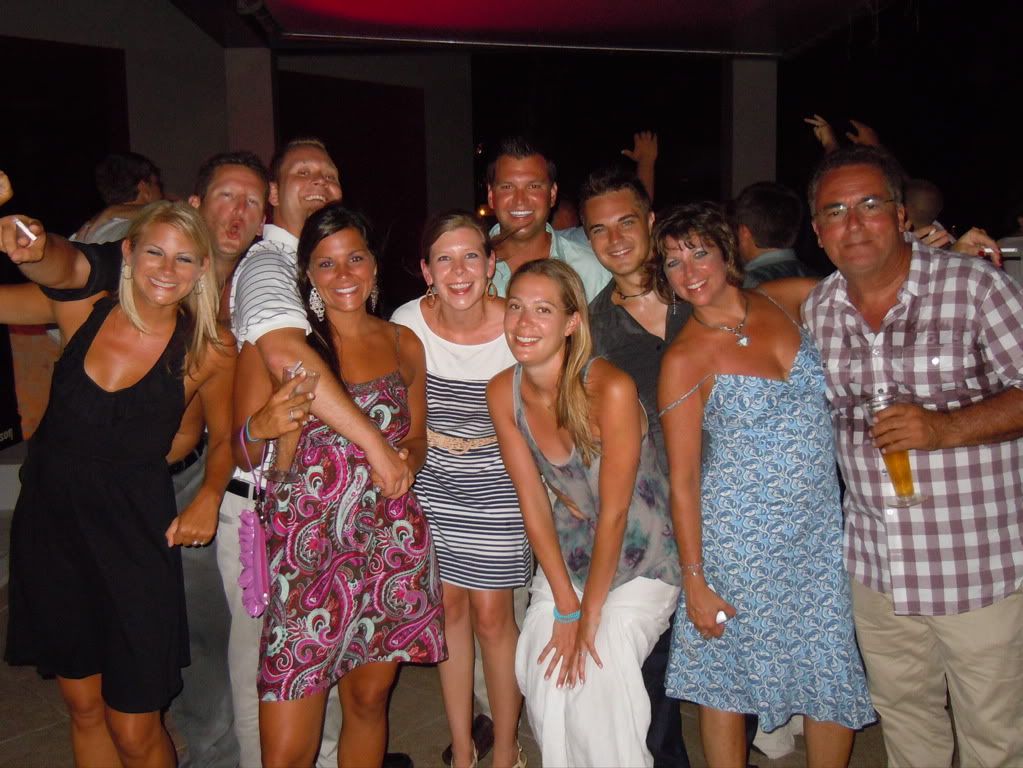 We were very sad to be leaving on Sunday and can't wait to go back!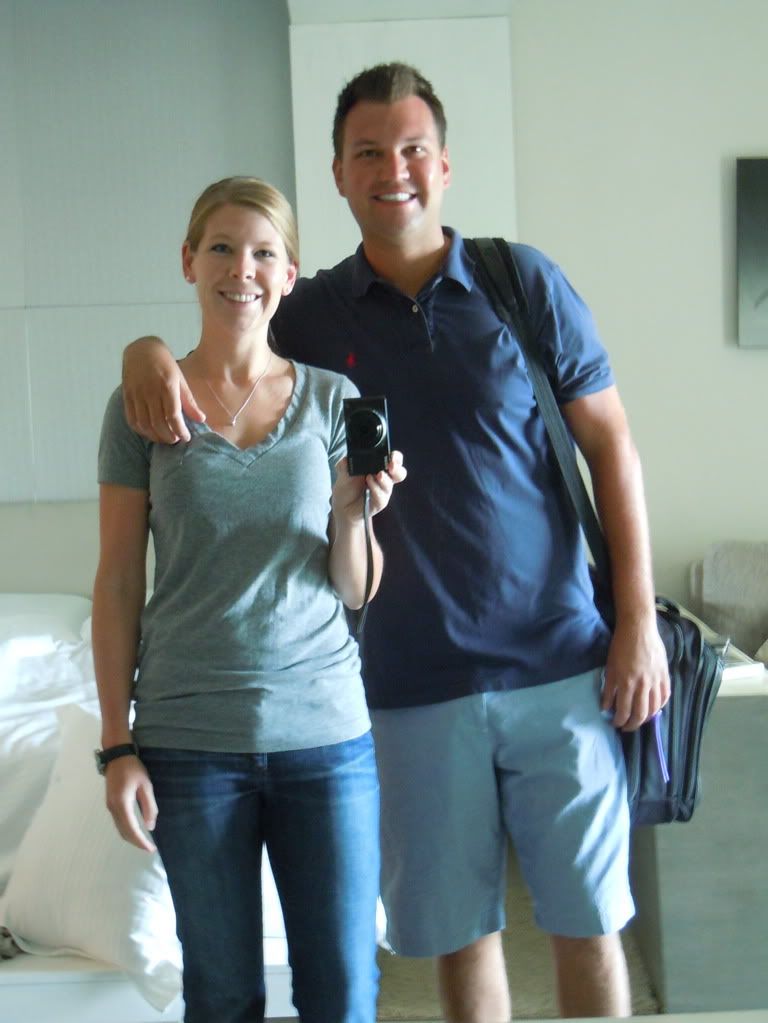 Goodbye for now, Cancun! We will miss you!