I can't believe it's the last day of my seven day self-imposed sewing challenge! For my final project, I used two tutorials from two wonderful ladies to make a small clutch and coordinating wallet in this fun and bright leftover green and black fabric. I followed
Noodle-head
's
Gathered Clutch Tutorial
and
The Crafty Cupboard
's
Business Card Tutorial
to make a fun little combo to carry around when I don't feel like lugging around a heavy purse -- it's a girl thing :)
Both tutorials were really great and easy to follow. I would definitely recommend them!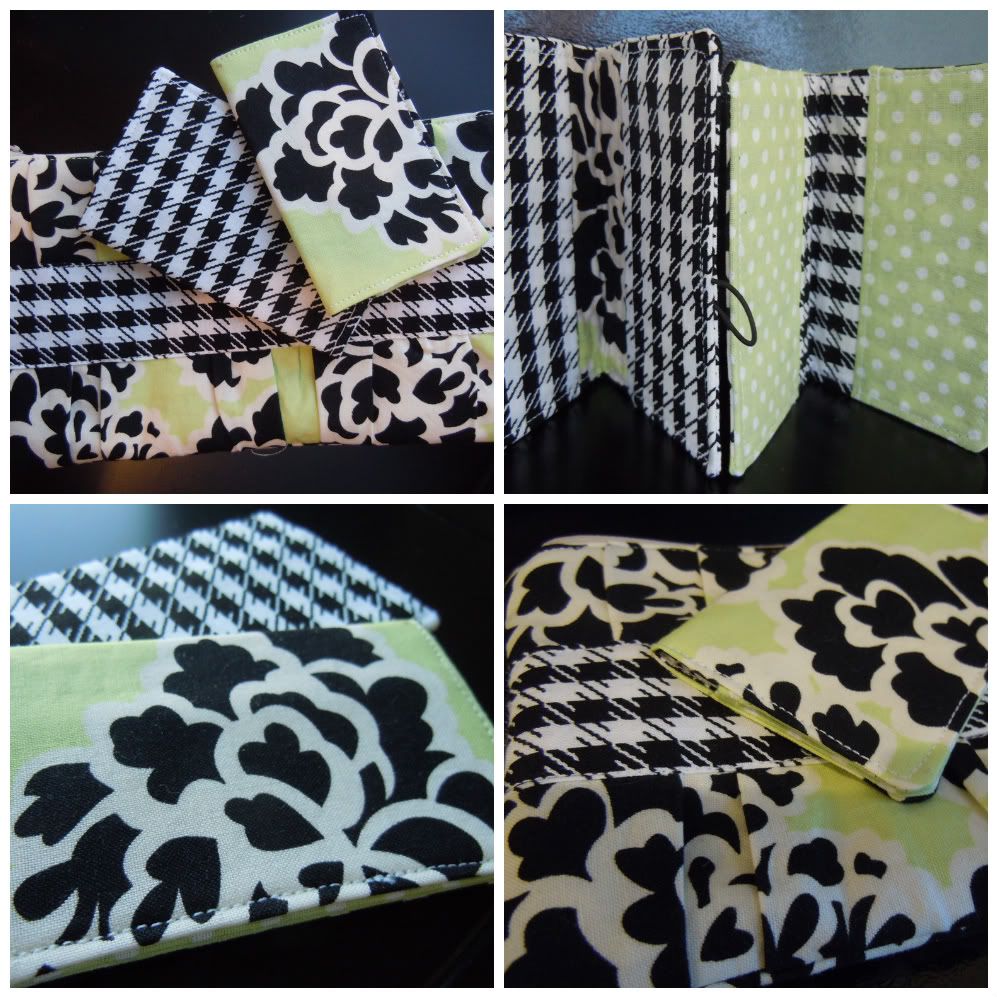 That, my friends, is the official end to my sewing challenge. It's been fun and a bit exhausting all at the same time. Most importantly, however, I feel like I know my machine better and have learned so much in just seven short days. My plan is to take a short break from sewing and switch gears to some crafty projects, but I still have so many sewing items on my to-do list I'm not sure how long that will last!
Here's a quick look back at the previous six days of the challenge...
HAPPY SEWING!